GARD HOT MELT CLEANING KIT
GARD Hot Melt Kit is a complete hot melt cleaning kit that includes:
5L of GARD GREEN HMP – HOT MELT LIQUID PURGE
1kg of GARDEX – HOT MELT RELEASE AGENT
750ml of GARD EV60 – HOT MELT ADHESIVE CLEANER
Bookbinding, Converting, Labeling, Nonwovens, Packaging, Woodworking
GARD GREEN HMP
GREEN HMP is a low viscosity cleaning fluid for use in all hose fed hot melt application equipment. 
GREEN HMP dissolves all hot melt adhesives by reducing the viscosity and loosening decomposed charred material.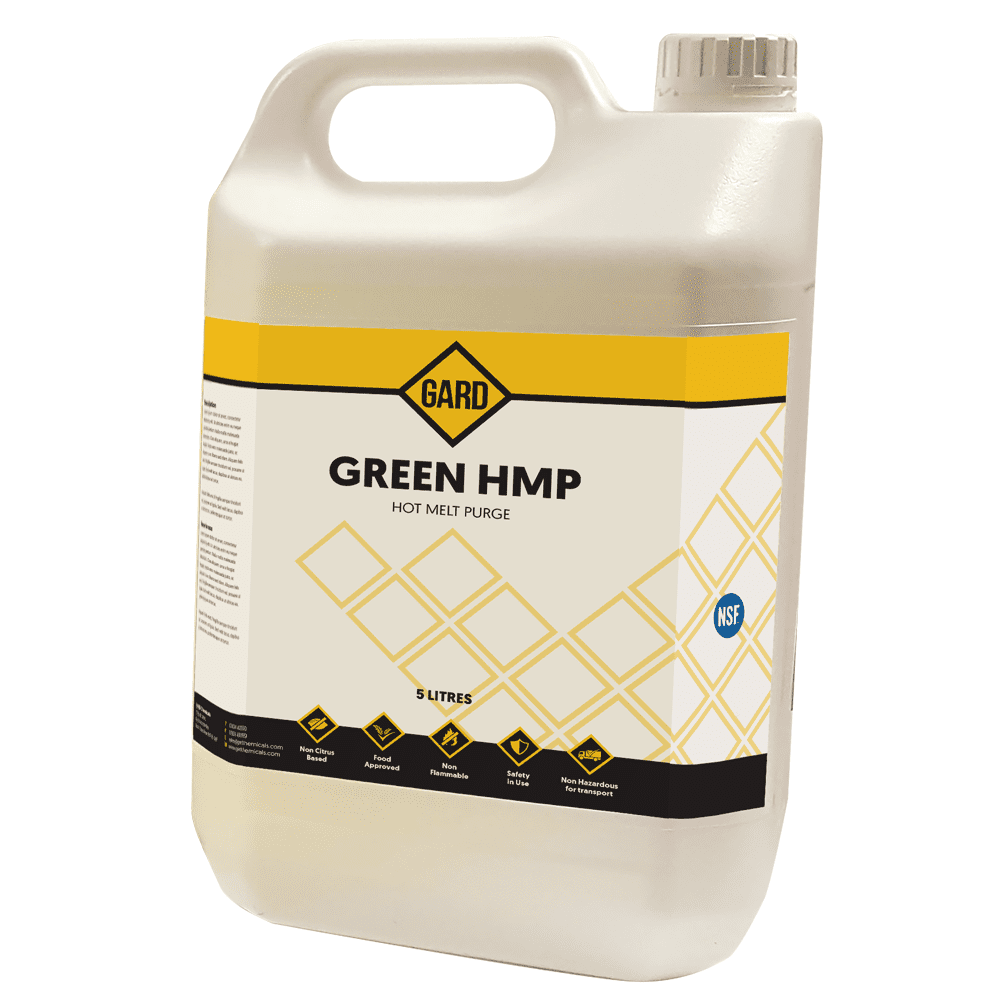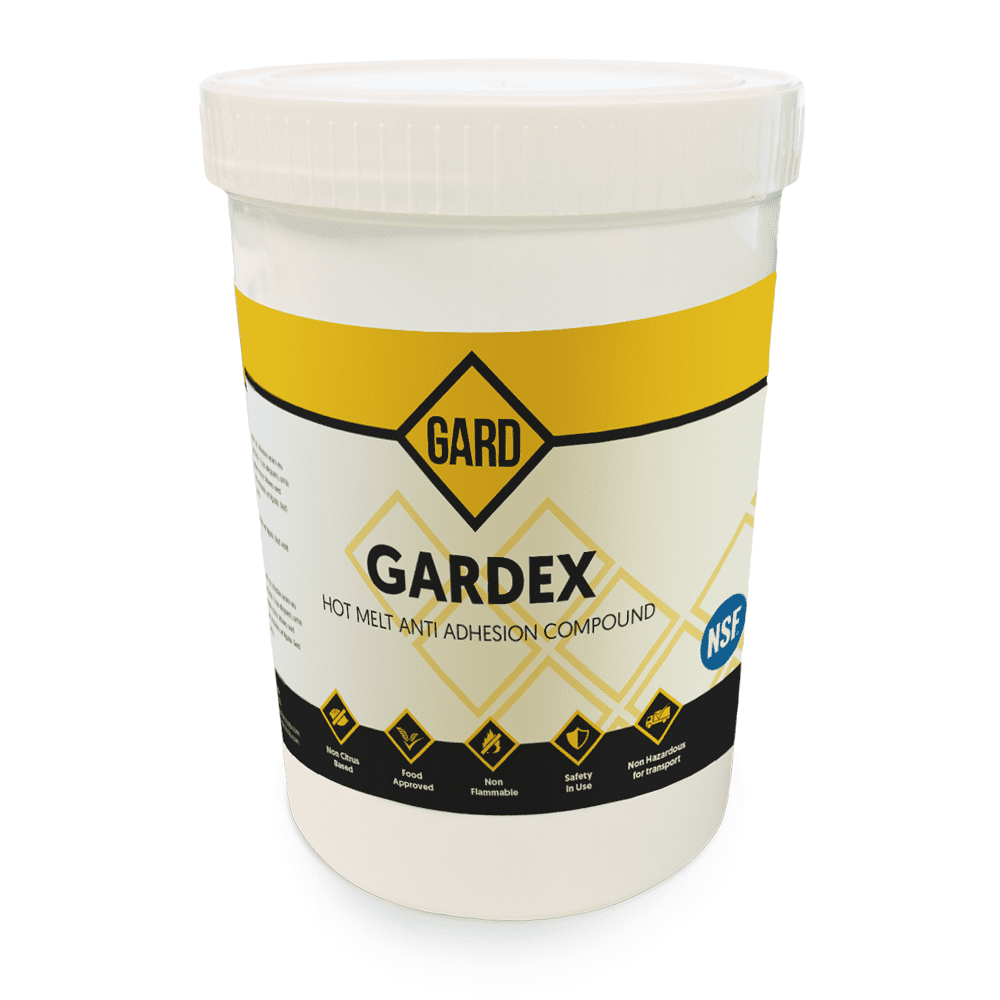 GARDEX
GARDEX hot melt release agent is a unique formulation developed to benefit any industry that uses hot melt adhesive. The unwanted build-up of hot melt is a common problem leading to machine downtime and therefore loss of production. Temperature stable up to 220 °C
NSF Approved: Nonfood Compounds Program Listed (H1) 148386 
GARD EV60
GARD EV60 is a new liquid formulation developed to quickly and easily remove heavier contamination of hot melt adhesive from machinery and components, throughout the Bottling, Food, Nonwoven and Packaging Industries.